Thank you for visiting Barney's Deep Discount.
We are a locally owned drug store serving Wichita since the 1980's.
Come visit our store and find the lowest prices on Tobacco, Groceries, Vitamins, Supplements
along with many other products.
Monday-Friday 9am – 7pm
Saturday 9am to 6pm
Sunday Closed
(316) 945-9490

Monday-Friday 9am – 6:30pm
Saturday 9am to 4pm
Sunday Closed
(316) 945-3388
Here at Barney's we want you to be able to find everything you need in one stop. Beat the lines and the prices by shopping in the newest section of our store. Our Grocery department is proud to offer you the variety you would expect to find at a groucery store at our always low prices.
If you are looking for a solution for living a better life at home with the aid of durable medical equipment then you have come to the right place. It is called durable because it is meant to last a long time.
Welcome to Healthy Solutions Vitamin Shoppe! We are your solution to healthy living at affordable prices. Our selction of vitamins and supplements from a variety of brands will keep you feeling great and living a healthy lifestyle. We also have groceries that cater to those with specialty diets. If you eat gluten free, vegan, raw, […]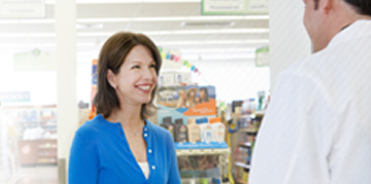 Medication Questions Whether your question involves a prescribed medication or a medicine that is sold over the counter (without a prescription), our pharmacists can either answer the question themselves or find the answer for you. Read More